如何购买一只小猫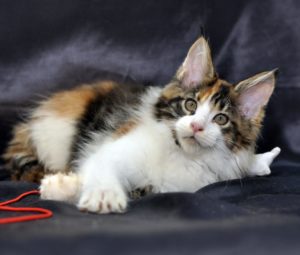 English language
You choose a kitten. We agree on the price of the kitten and the delivery price. Kittens leave to the buyer no earlier than four months of age. You chose a kitten named TALISMAN. It will be ready to move to a new home after July 4, 2020. The price of a kitten in breeding CNY 8500. Price of a kitten in Pets CNY 4300. Delivery to the Philippines CNY 5300. If you are satisfied with this, then you need to reserve this kitten. The Deposit is CNY 5000 for breeding or CNY 3000 for Pets. The rest is paid before shipment.
中文
你选择一只小猫。 我们同意小猫的价格和交货价格。 小猫离开给买方不早于四个月的年龄。 你选择了一只叫护身符的小猫。 它将准备好在2020年7月4日之后搬到新家。 一只小猫在繁殖人民币8500的价格。 宠物小猫的价格CNY4300。 送货到菲律宾CNY5300。 如果您对此感到满意,那么你需要保留这只小猫。 养殖保证金为5000元人民币,宠物保证金为3000元人民币。 其余的在装运前支付。
Русский язык
Ты выбираешь котёнка. Мы договариваемся о цене котёнка и цене доставки. Котята уезжают к покупателю не ранее четырёх месячного возраста. Ты выбрал котёнка по кличке ТАЛИСМАН. Он будет готов к переезду в новый дом после 4 июля 2020. Цена котёнка в разведение CNY 8500. Цена котёнка в домашние любимцы CNY 4300. Доставка до Филиппин CNY 5300. Если тебя это устраивает то тебе нужно зарезервировать этого котёнка. Депозит составляет CNY 5000 для бридинга или CNY 3000 в любимцах. Остальная часть оплачивается перед отправкой.