如何购买一只小猫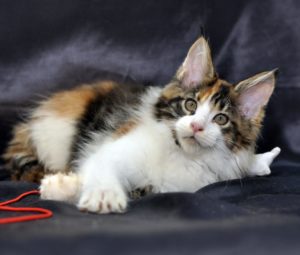 English language
You choose a kitten. We agree on the price of the kitten and the delivery price. Kittens leave to the buyer no earlier than four months of age. If you are satisfied with this, then you need to reserve this kitten. The Deposit amount of the agreement. The rest is paid before shipment.
中文
你选择一只小猫。 我们同意小猫的价格和交货价格。 小猫离开给买方不早于四个月的年龄。 如果您对此感到满意,那么你需要保留这只小猫。 协议的存款金额。 其余的在装运前支付。
Русский язык
Ты выбираешь котёнка. Мы договариваемся о цене котёнка и цене доставки. Котята уезжают к покупателю не ранее четырёх месячного возраста. Если тебя это устраивает то тебе нужно зарезервировать этого котёнка. Сумма депозита по договорённости. Остальная часть оплачивается перед отправкой.